Storage Warrior Blog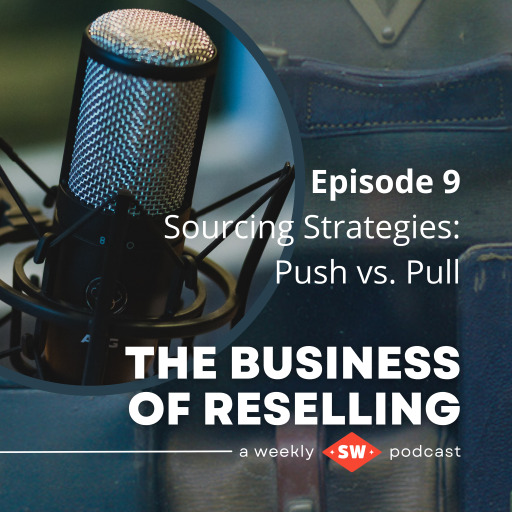 Podcast
The Business of Reselling Episode 9: Push vs. Pull
Have you heard of "push" and "pull" strategies in supply chain management or in marketing? You might be wondering what this has to do with your reselling business or with sourcing, so bear with me. It's important!
In the continuation of my series on sourcing strategies for 6 figure sales, I'm going to share how some proactive measures for finding inventory have worked for us, and how you might try some of the same tactics at different budgets.
I'll define push and pull strategies and how you can apply them to your sourcing methods. I'll describe a few push strategies that we've had success with; these include Facebook ads, online classifieds, networking, and direct marketing via door hangers distributed to people's homes. And, because it's important to know what doesn't work, I'll talk about when these methods have failed us, and how we pivoted.
Here it is on YouTube:
And on Spotify!
Don't forget, no matter what podcatcher you use to listen to your podcasts, you'll find The Business of Reselling on it. Just go to this link and pick your favorite app.
ARTICLES & RESOURCES:
Push vs Pull Marketing: https://blog.hubspot.com/marketing/push-vs-pull-marketing
AIDA Marketing Funnels: https://blog.hubspot.com/marketing/aida-model
OTHER LINKS:
Get great deals on printing business cards, brochures and more at Vistaprint.ca (for Canada) and Vistaprint.com (for USA)
Get live or virtual tickets to the BOSS Reseller Remix, October 10-14 2022: resellerremix.com
Start Selling on eBay: https://ebay.us/Rzgs7m
Research sold prices with Worthpoint: https://www.worthpoint.com/partner/0000
(please note: I may receive a small commission if you sign up for services through any of these links)
FIND US ON SOCIAL:
Subscribe to our YouTube channel: The Business of Reselling by Storage Warrior
Find Storage Warrior on Facebook: https://www.facebook.com/profitablestoragewarrior
Instagram: https://www.instagram.com/storage_warrior