Storage Warrior Blog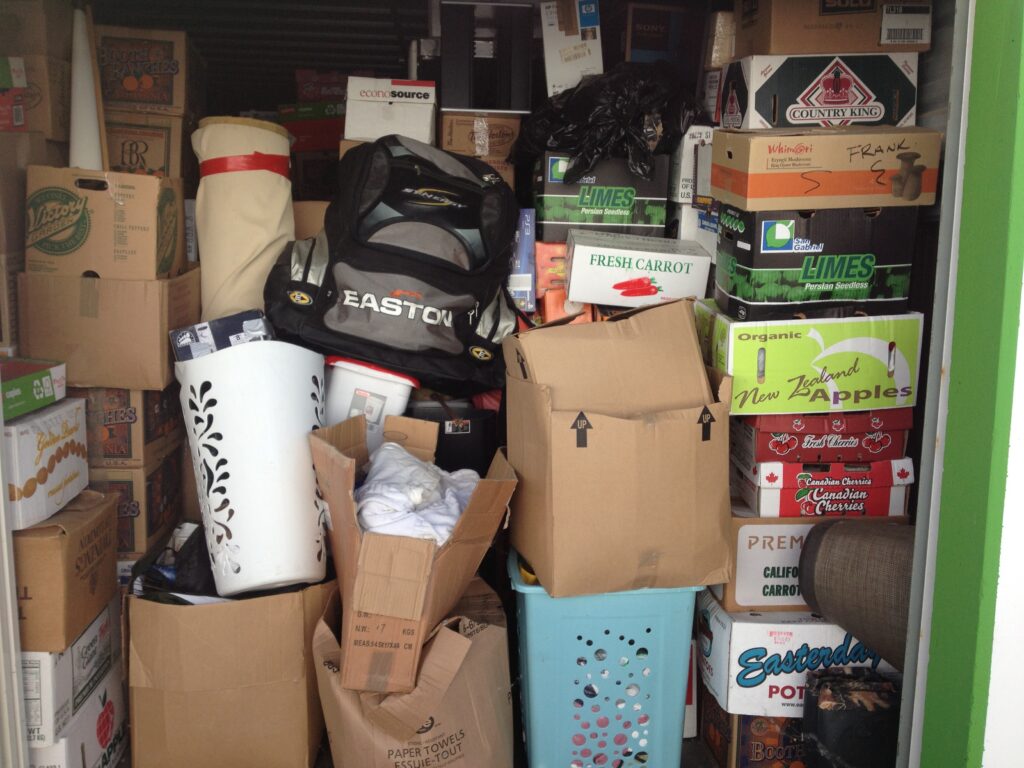 Estate Services
Estate Liquidation Services Launched in Vancouver
This summer and fall we've spent hundreds of hours organizing the shop, clearing clutter, cleaning spaces, tidying up inventory and pulling treasures out from nooks and crannies we haven't seen in months! Or uh…even years.
It's all so we can ramp up our business again and start offering estate liquidations and buyouts in Vancouver! More on that below…
I can't tell you how much fun it is to rummage through bins of things we got in lockers long ago and put away to process another day. Old letters, photos, little vintage things like this cool sign sample from St. Thomas Metal Sign Company.
It's like discovering treasures all over again! And I have to admit, things are being uncovered that I don't remember ever seeing before.
So, we've been making new listings from old stuff we already had, and since our last warehouse sale we've been selling off all our old stock on Craigslist and eBay to make room on the shelves. Now there's LOTS of room on the shelves and that's enough to light a fire under us to start getting new inventory!
We did go to a few awesome estate sales the past few weeks, but we're all ready now to start officially offering estate liquidations and clearouts in Metro Vancouver.
What does that mean?
Our Estate Liquidation Services Have Launched in Vancouver!
What we offer: assistance with emptying out spaces for sale, rent, renovation or downsizing. Got decades of stuff you have to remove? We're the experts in what's valuable and what isn't, and can help you get your space emptied fast, so you don't have to deal with the stress of all that clutter.
Estate Buyouts: Our preferred method is to buy out your entire estate (we've got room now!). This is the best option for you too if you need a space emptied quickly and efficiently. We're partnered with rubbish removal services to help get rid of the recyclables, the donate-ables, and the trash. We give you money for your stuff. Easy peasy.
Consignment: If you're not in a hurry and want to maximize the price you get for your most valuable items, we'll consign them for you for a fair commission of 20-40% based on the size of the consignment and the value of your items.
Estate Sales and Auctions: We can host an estate sale or auction on-site at your premises, and then us or our partners will empty out the space post-sale. We'll split the profits with you, and remove whatever's left over.
If you're dealing with your own estate or helping a loved one with theirs, don't feel overwhelmed – call or email us instead, and let's get started on getting your items out of your space and into the hands of people who will love and appreciate them for decades to come. Call 778-867-5565 or email [email protected] today.