Storage Warrior Blog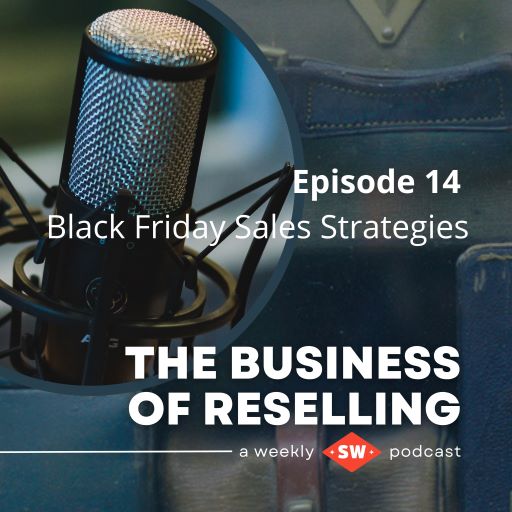 Podcast
The Business of Reselling Episode 14: Black Friday Sales Strategies
Omigosh, it's NOVEMBER! This time of year is so exciting for resellers as the next few weeks should – in theory – be our best sales of the year. So with just three weeks to go until Black Friday and Cyber Monday, I thought a short "Just the Tip" episode about sales strategies for this crazy weekend would be apt.
So, what's your Black Friday strategy? In this week's Just the Tip episode, we're talking about all the stress, anxiety and discounts associated with Black Friday and how you might be able to bring some of the key aspects that make in-person Black Friday sales successful into your online reselling business to have a great Black Friday sales weekend.
Don't forget to subscribe to the podcast anywhere you get your podcasts!
Pod.link/businessofreselling
Here it is on Spotify:
And on YouTube!
Your Call to Action this week is to share YOUR Black Friday strategy! Leave a comment on YouTube or reach out to me by email or Instagram and let's talk about it!
ARTICLES & RESOURCES:
The Keep, Eastern Illinois University: An Analysis of Consumer Behaviour on Black Friday.
Tidio: Black Friday Facts & Cyber Monday Stats.
Harvard Business Review: Make Black Friday a More Exciting Online Experience.
OTHER LINKS:
Start Selling on eBay
Research sold prices with Worthpoint
(please note: I may receive a small commission if you sign up for services through any of these links)
FIND US ON SOCIAL:
YouTube: The Business of Reselling by Storage Warrior
Facebook: https://www.facebook.com/profitablestoragewarrior
Instagram: https://www.instagram.com/storage_warrior